Day Four March 19th – Y'know what's going to happen here? The@itv7 will go down at Lingfield – so best do the placepot as a saver. Oh well! All or nothing, as usual, I've either had a bad one, certainly a learning one, or…
I was due a bad one but we'll be better prepared for next year for sure… GL
PS: For those like me who've forgotten, handicaps is where we used to excel..
Leg1 – 1.20 – Quilixios – EW fun Adagio
Leg2 – 1:35 L-aw – Zwelela –
Leg3 – 1.55 – Eclair De Beaufeu – EW Petit Mouchoir & Mengli Khan, more serious than 'fun' them!
Leg4 – 2.30 – Alaphilippe EW
Leg5 – 3.05 – Frodon EW has to be to produce a lsp on the day?
Leg6 – 3.40 – Stalker Wallace –
Leg7 – 4.15 – Shattered Love –
Other Races:- Other races: 4.50 Eglantine Du Seuil EW – If desperate Leoncavallo & Adjali EW fun – GL
& CDG's
1.20: Just using days since last ran & rpr's – I got this down to Quilixios really with a nb Adagio…. If Goshen had stood up last year favourites would be safely in the black. Tritonic may swing the balance back but recent trends suggest a 'fresh 28+ days from Leopardstown is more likely… Ah! While I is usually at loggerheads with the Racing Posts TopSpeed – the case is even more so when it comes to Irish racing, there does seem a bit of discrepancy between the UK & Ireland, so much so that basically, in Ireland you're lucky to even get a speed figure so like as below if you should ever see an emboldened topspeed for an Irish runner as Quilixios here. It can often prove significant…. & then, looking at the race record of Henry de Bromhead [0-1-1 100% placed] compared to W Mullins [1-5-22 2/6 37% placed] – augurs well for Quilixios too….
1.55: – Fascinating contest – what with Petit Mouchoir carrying top weight with young Jordan Gainford taking off 7lb, oh & there's a system, topweight / topspeed? 26's – Tops the TS #cdg but then there's Mengli Khan up there too & oh my Eclair De Beaufeu, rpr #cdg interesting battle of the figs & he's only 8's & I can't believe we have a 6lb clear top-rated rpr in Darasso, trainer saying he needs & his cdg's suggest as much 'soft ? 40/s


[Just had a look at the #cdg's & Darasso, who is amongst the players is a 4lb clear top rpr – is 20/s & will do for norway this stage: March 8th] 11 days l8r & he's 40/s ?
ALBERT BARTLETT NOVICES' HURDLE
2.30: Did like Stattler but turns out a bit one paced at the finish whereas, if Paddy's right about the ground: I like Spotlight's comment about Alaphilippe "but assured stamina and a will to win are big selling points." seems a tad inherent in most of the Class Of Sadler's Wells –
3.05.: Favourite and dual winner Al Boum Photo solid but my notes remind me of 2010 winner, Imperial Commander with A Plus Tard 10/s EW end of January…. In the end there's no alternative but to go EW Santini, been a price crash on APT & a visor added, might just do it..
Nah! Looking at the topspeed #cdg, I gotta go Frodon, horses for courses n all that…
3.40: I'm going to plump for Stalker Wallace, now that he's a 10yo a fair EW price & within range on the figures, just!
4.15: – when in doubt – the only CD & perhaps with a jockey doing alright tavm & massive #cdg of course – Shattered Love, easy…
4.50: Nope: the Irish again & fine performance here by Galopin Des Champs on his h'cap debut debut after a 6th behind Appreciate It last time: Video here:

"Hopefully by now the Irish will have taken all the big money and leave us some scraps in this lowly C2 – – Another fascinating contest – I could sit here all day n reminisce, if i hadn't got myself on a stopwatch with deadlines to meet…
So a fancy for the Coral Cup, Eglantine Du Seuil turns up here & as #cdg topspeed 5lb clear and while trainer Paul Nicholls is saying she got a lot of weight – they seem to do OK here, he has a 2-3-19 fair record in race & 7yo's do OK too. J P O'Brien 1-1-4 in the race but neither of his 2 have any course experience unlike lesser race usuals in Pipe Leoncavallo 25/s & Henderson's Adjali 33/s
Last Year:
Friday 13th – Just the Gold Cup & massive Nap landed!
Last Year:
Friday 13th – Just the Gold Cup & massive Nap landed!

1.30 Triumph – The video: A non-event in terms of time, if he'd have stood up he would not have achieved a bigger figure than he already had – Big Solo fan? Will trainer leave Sir Psycho in to ensure a true test? Yes! Hard to argue with RP's Spotlight verdict, think the race will be set up for a differently ridden Goshen & under-rated Solo lol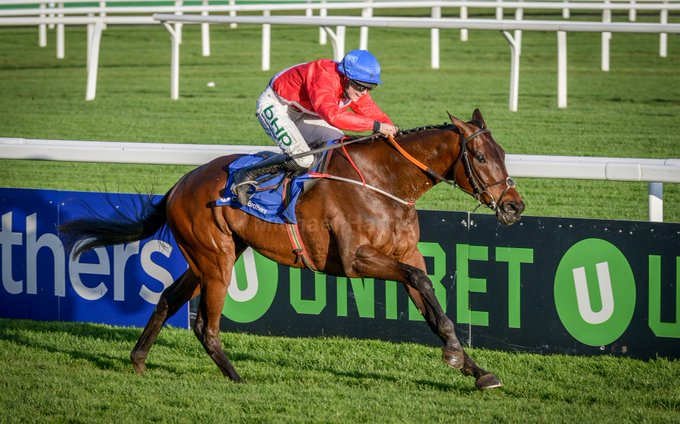 My workings page for Day4